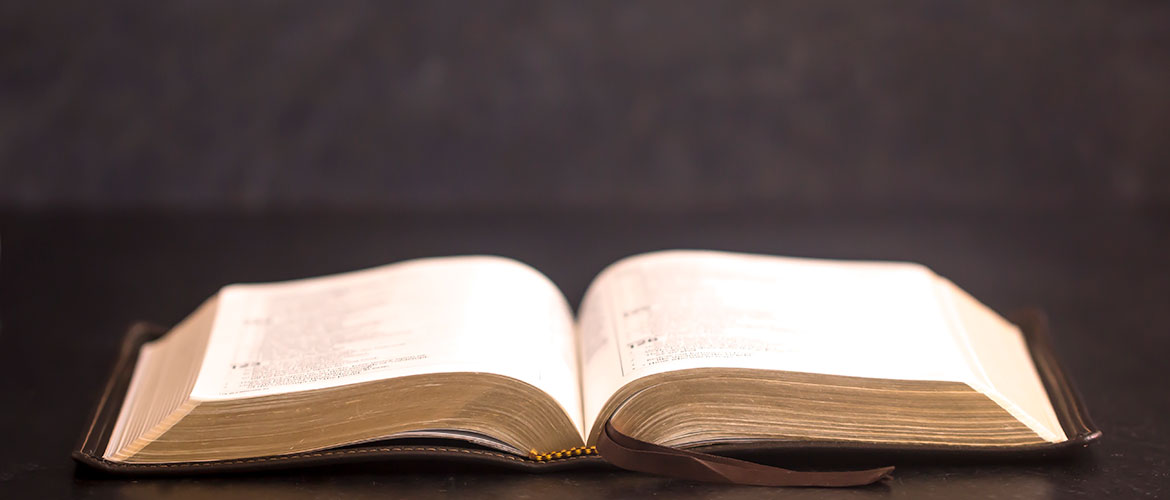 Relate current events to Scripture to create thought-provoking, stimulating discussions
every week.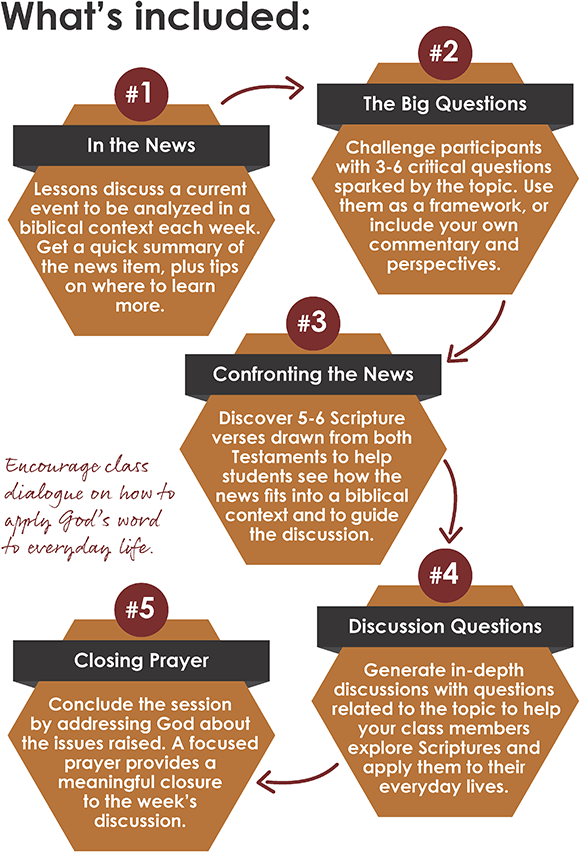 Never again worry that you won't have time to prepare weekly Bible study lessons.
The Wired Word adult Bible study curriculum is your ideal solution. In less than one hour per week, you can now prepare meaningful discussions for your adult Sunday school lessons or small-group lessons that inspire your students and help them relate Scripture to their daily lives.
Each lesson includes biblical commentary and discussion questions related to a topic in that week's news. Finally, you'll have a simple way to … 
Relate current events to Scripture passages in your adult Sunday school classes or other small-group discussions — without spending hours researching and preparing your lesson.
Encourage class dialogue on how to apply God's word to everyday life.
Engage class members with thought-provoking, stimulating discussions on messages contained in the Bible.
As the leader, you'll also be able to choose which of the two lessons is best for your group. Either adult Sunday school lesson will help you confront and respond to the news in a new and eye-opening way. 
We're proud of the reputation for quality we've earned from thousands of churches across the country, and for that reason, we offer you the ability to cancel your membership online at any time, no questions asked.    
View a Sample Lesson
---
"I've been using The Wired Word curriculum in a young adult Sunday school class for about 2 months and look forward to each week's subject and Bible study. My students love the class and really complain when we must cancel for one reason or another. Thanks to all who work on the materials for this study, it is informative and creates great dialog within the group!"
—Ann
---
The Wired Word saves your church money.
For as low as $1.54 per week, you'll have access to this great tool. And, because you have online access to new and previous weeks' lessons, you can eliminate the cost of purchasing quarterly adult Sunday school curriculum books for students.
Our monthly option allows you to subscribe only when you need it, even if your adult Sunday school or small group meets only during the summer or takes off for the summer.
We're sure you'll agree that The Wired Word is a dream come true for busy adult Sunday school teachers and small-group leaders.