View a Free Adult Small-Group Bible Study Lesson
With The Wired Word adult Bible study curriculum, we provide everything you need to meet with your class, right to your email every week.
During this time when churches may not be meeting in person or choosing only online or virtual classes, The Wired Word is the perfect, cost effective way to continue to study God's word and draw out messages of hope when the news today may seem hopeless.
For only $1.54 per week for your entire class, it's an affordable solution for groups of any size, without having to worry about coordinating the distributing or collecting student booklets.
About the Teacher Lesson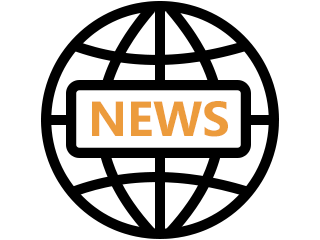 In the News.
Each teacher lesson includes two Bible study lessons that discuss a current news event that is making headlines. We provide a quick summary of the news item, as you can see below, in the In the News section of the lesson.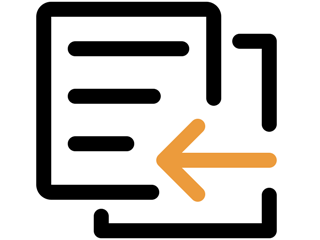 Applying the News Story
This section takes the news story that was just discussed and applies it to our lives in the Christian faith, by making Scriptural connections where appropriate.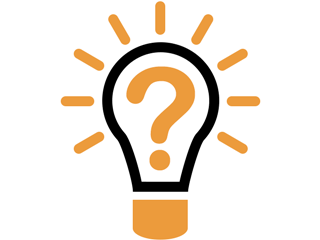 The Big Questions
Each lesson provides 3-6 critical questions (The Big Questions) sparked by the topic that can be used as a framework for your class discussion.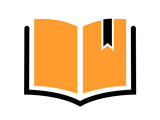 Confronting the News with Scripture & Hope
Scripture verses that help your adult Sunday school students see how the news item fits into a biblical context.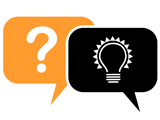 Discussion Questions
Use Discussion Questions to generate in-depth discussions to really explore together how the Scripture can be applied to our everyday lives.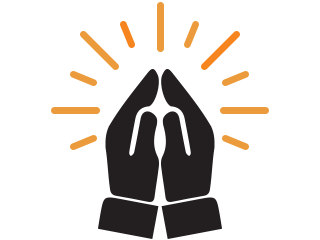 Closing Prayer
Each lesson provides a short suggestion for what could be included or used as a closing prayer in your classroom.
View Sample Lesson

About the Student Lesson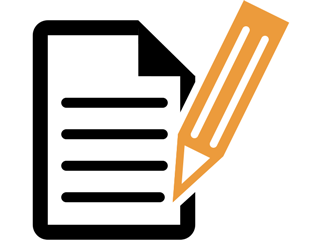 Edit Lesson or Leave as Is
Your subscription will provide you with a student version of the weekly lesson, which you can freely edit prior to sending it out to your class members. Each lesson contains a greeting to your class that you can use as is or edit to help inform your class about meeting locations, Zoom meeting information, or anything else to help communicate to your class about the next time you will meet.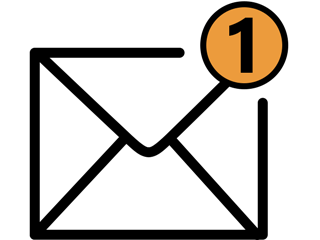 Email Lesson to Class
After you have decided on which of the 2 lessons you want to use, you can send the lesson to your class members. The student lesson can be emailed from our website using our class management tool each week using our Email Class List feature.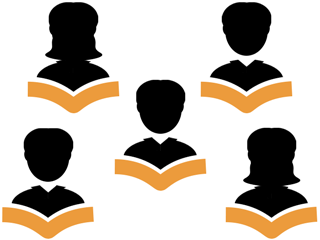 Prepare for Class
The student lesson includes the same questions (The Big Questions) and Scripture verses for additional background and provides your students the opportunity to prepare for the discussion prior to the class.
---

Has Iran Abolished Its Morality Police?
The Wired Word for the Week of December 11, 2022
In the News
In response to more than two months of protests following the death of a 22-year-old woman arrested by Iran's Guidance Patrol for allegedly violating the country's strict dress code for females, the patrol, known informally as the "morality police," may have been abolished, according to some observers' understanding of a statement by Iran's Attorney General Mohammad Jafar Montazeri.
His comment, however, has been met with skepticism, since Iran's ruling clerical regime has not confirmed it. New York University historian Arash Azizi explains that Montazeri's actual words were that the "morality police" was the business of the police, not the judiciary, and that the police "launched it and they shut it themselves." Montazeri did add that the judiciary would still monitor "behavior in society."
Journalist Rick Moran explains, "The Iranian government is extremely factionalized and it's not unusual for one faction to promote a policy or action while another faction opposes it. And with rumors that Supreme Leader Ayatollah Khamenei is seriously ill, it might even be a question of 'who's in charge'?"
If the statement proves to be true, however, the move would be a rare concession to the protesters.
Mahsa Amini, the woman whose death sparked the protests, had been arrested on September 13 for not wearing the hijab, the traditional head covering required by the Iranian government. According to others detained with her, Amini was beaten by officers in the police van -- a claim authorities have denied -- and later in the day was transferred to a hospital after she collapsed. She died September 16, in the hospital's intensive care unit. The intake clinic later said she was already brain dead when admitted.
Widespread demonstrations followed, with some female protesters removing their hijab or publicly cutting their hair as acts of protest. Men have joined the protests as well. By the end of November, at least 448 people had died, including both demonstrators and security forces members who confronted the civil unrest, according to the Oslo-based Iran Human Rights group. An Iranian general in the Islamic Revolutionary Guard Corps acknowledged the deaths of "perhaps more than 300."
But the disbanding of the morality police, even if true, may be little more than a Band-Aid on the unrest, which continues, and protesters are demanding a more fundamental change in the running of their country.
Iranian-American activist Masih Alinejad has declared, "It's disinformation that Islamic Republic of Iran has abolished its morality police. It's a tactic to stop the uprising. Protesters are not facing guns and bullets to abolish morality police or forced hijab. They want to end Islamic regime."
More on this story can be found at these links:
Official Says Iran Shutting Down Morality Police After 2 Months of Protests. CBS News
Death of Mahsa Amini. Wikipedia
Iran General Acknowledges More Than 300 People Have Been Killed in Protests Sparked by Death of Mahsa Amini. CBS News
Iran Abolishes Morality Police. Or Did They? PJ Media
The Big Questions
1. Beyond the boundaries set by the law, who decides in a free society what is appropriate dress, speech and behavior for us as whole? What role, if any, should the church have in the conversation regarding what is appropriate for people who are not part of the church?
2. When a type of "morality police" are dealing with dress codes, they usually seem more focused on enforcement against women than against men. Why do you think that is so?
3. In what ways do you monitor your own behavior? How does the church help in that? How does the Bible help in that? How does your conscience help in that?
4. Is it better for non-Christians to understand Christianity for what it is against or for what it promotes? Or, if both, how should these foci be balanced? How are you defining "Christianity" in your answer?
5. How does the fact that God is all-seeing affect your choices about how to live your life? In what ways, if any, is God as all-seeing worrisome? In what ways, if any, is it comforting?
Confronting the News With Scripture and Hope
Here are some Bible verses to guide your discussion:
Ezra 10:2-3
Shecaniah … addressed Ezra, saying, "We have broken faith with our God and have married foreign women from the peoples of the land, but even now there is hope for Israel in spite of this. So now let us make a covenant with our God to send away all these wives and their children, according to the counsel of my lord and of those who tremble at the commandment of our God, and let it be done according to the law." (For context, read Ezra 10:1-17.)
In Iran, the "Guidance Patrol" is an outgrowth of that nation being under the rule of conservative Muslim clergy who have decreed that the morality that their view of Islam calls for be forced upon the populace in the form of dress codes. But as the current incident shows, it can result in some alleged immoral behavior on the part of those doing the policing.
While not exactly the same, the biblical book of Ezra includes an example of religious standards imposed on others having its own ugly results.
The setting is the community of Jews who have returned from exile in Babylon and are living again in their homeland of Judah, but now alongside other peoples who have moved in while many of the Jews were captive in Babylon.
Ezra, a Jewish priest, was among the returnees, but not in the first wave. Not long after he arrived in Judah, he learned that some of the Jewish men who had returned to Judah in previous migrations, or had been born to those returnees, had intermarried with women from other ethnic groups in the area, groups that had practices considered detestable by the Jews. While the greatest of these would be idol worship, they might also include non-kosher diets and other lifestyle matters as well.
Beyond these issues, however, was the more basic fact that over the centuries, Israel's prophets had taught the Hebrews that they were chosen by God that they were called to be a holy nation, which meant not only righteous, but separated. The marital unions with Gentiles who worshiped other gods increased the likelihood of apostasy on the part of the Jews.
Ezra believed this unfaithfulness was likely to bring God's judgment on the whole community. Eventually, one of the men, Shecaniah, proposed that those men who had married non-Jewish women send them away, along with any children born to those unions. Ezra agreed, and got the people to make a "solemn pledge" that they would do this. Ezra then chose a committee of men to oversee the execution of this pledge. This committee eventually determined that 110 men had married women from the neighboring peoples, and marital separations followed. (Ezra 9:12 implies that some Jewish women had married Gentile men, but apparently the committee didn't bother with them, most likely because they and their husbands lived in their husbands' communities.)
This is a difficult story for us today, for from what we now understand of God's love for the world, it's hard to imagine that God would have wanted these men to divorce their Gentile wives and turn their children away. Divorce and broken families are hard enough in our day, but they created even greater hardships back then. In those cultures, women had little opportunity to earn a living and were dependent on their husbands for support. It is likely that following the forced divorce, the women and children were returned to the women's fathers' families, based upon the clan nature of the cultures of that area. If those families refused to accept them, this would have caused economic privation for the women and children. The divorced husbands involved would have lost the support and benefit of family life. In any event, there would be personal misery and broken hearts for all parties concerned.
The morality police in this case seem to have been the leading men of the community, but as in Iran, women bore the brunt of the imposed "solution."
Questions: To what degree, if any, are we right to impose our morality upon others?

Should the church decide what kind of marital relationships are acceptable for its members? Should we turn away those who have divorced and then married someone else? those who are married to non-believers? those in same-sex marriages? those living together but unmarried? Explain your rationale for each.
Psalm 139:1-3, 7-8, 11-12
O LORD, you have searched me and known me.
You know when I sit down and when I rise up;
you discern my thoughts from far away.
You search out my path and my lying down
and are acquainted with all my ways. …
Where can I go from your spirit?
Or where can I flee from your presence?
If I ascend to heaven, you are there;
if I make my bed in Sheol, you are there. …
If I say, "Surely the darkness shall cover me,
and night wraps itself around me,"
even the darkness is not dark to you;
the night is as bright as the day,
for darkness is as light to you.
(For context, read Psalm 139:1-18, 23-24.)
This psalm is a meditation on God's omniscience, his ability to see and know everything, even when we try to hide our thoughts and doings from him. The psalmist here finds that characteristic of the Lord comforting, but doers of evil deeds are more likely to find it terrifying.
Questions: The threat of divine surveillance may cause us to change our behavior, but what quality of God causes us to change our hearts? Is one change more important than the other? Why?
John 8:3-4, 7, 10-11
The scribes and the Pharisees brought a woman who had been caught in adultery, and, making her stand before all of them, they said to him, "Teacher, this woman was caught in the very act of committing adultery. … [Jesus] straightened up and said to them, "Let anyone among you who is without sin be the first to throw a stone at her." … Jesus … said to her, "Woman, where are they? Has no one condemned you?" She said, "No one, sir." And Jesus said, "Neither do I condemn you. Go your way, and from now on do not sin again." (For context, read John 8:2-11.)
Here some scribes and Pharisees have appointed themselves as morality police and in that capacity, forced a woman caught in adultery -- but not the complicit man, who possibly escaped -- to stand before all for Jesus to render an opinion. Jesus responded by pointing the light of judgment back into the lives of the accusers.
Notice that in narrating this story, the gospel writer mentions the posture of the woman (forced "to stand before all of them"), presumes the posture of the Pharisees (also standing, pointing accusing fingers), and states Jesus' changes of posture ("bent down" to write on the ground [v. 6], "straightened up" to address the Pharisees about throwing the first stone [v. 7], "bent down" to write again on the ground [v. 8], and "straightened up" to address the woman [v. 10]).
Jesus treated both the accusers and the woman as theological equals, and his identical posture in both cases suggests that. He addressed both as sinners. To the accusers he said that only the one without sin should throw a stone, which, of course, excluded them all. To the woman he said "do not sin again." In both cases, he was urging them to not allow sin to determine the course of their lives and to instead live the life that God called them to. To the accusers, the challenge was to become aware of their sin and turn from it. To the woman, the challenge was to turn from the sin she was already aware of.
Notice that Jesus takes the same moral posture as well toward both the accusers and the woman. Often, we read this story as if Jesus is harder on the accusers than on the woman. After all, self-righteousness is not an attractive quality, and they are using this woman as an object to lay a trap for Jesus. The woman's sin, however, was more personal and not as calculating, but she, too, was hurting others -- her husband and, if her partner in adultery was married, his wife. And both of them were putting their families at risk. Some commentators have taken the fact that Jesus didn't condemn her to mean that he was taking her side in the confrontation. But actually, Jesus didn't condemn the accusers either. He set the stage for them to acknowledge their own sinfulness, but the condemnation was something they do to themselves inwardly.
The text points out that the first of the accusers to leave were the oldest ones, and that may imply that they had the most experience of life and knew the score -- that no one, including themselves, was sin-free.
There was probably quite a bit of discussion among the scribes and Pharisees later about what had happened, and TWW team member Stan Purdum suggests that one conversation might have gone like this:
"I don't understand you, Nathan," Jedediah said. "You were the first to walk away. You started a virtual stampede. If you'd just held your ground, I think the rest of us would have stayed. We'd have eventually gotten the best of this Jesus. I was prepared to stay, but I could hardly do anything by myself."
Nathan listened as Jedediah went on. "We blew a great opportunity, but maybe we can still make something of it. I've heard that after we left, Jesus forgave the woman. That's blasphemy; only God can forgive."
Nathan had heard enough. "You're a fool, Jedediah. In the first place, what Jesus actually did was refuse to condemn her -- just as he didn't condemn us."
"Condemn us?!" Jedediah sputtered. "We aren't adulterers!
"Jedediah, if you think adultery was the subject of our encounter with Jesus, then you are an even bigger fool. It was about the sin that clings closely to all of us."
"What?"
"Look at what we were doing. We weren't interested in rendering any kind of just sentence on that woman. We never even bothered to learn her name, and we let the man get away. We were just using her to get at Jesus. That hardly makes us righteous. And I understand that what he actually told the woman was to not sin again. I think he was telling us the same thing."
The lesson for us is the same.
Questions: Is it possible for us to live without sin dogging us? Do we sometimes sin without awareness because we don't examine our attitudes? Are we quite aware of the sinfulness of certain actions but do them anyway? What might Jesus straighten up and say to us?

What are the dangers of spiritual smugness?
Genesis 16:13
So she named the LORD who spoke to her, "You are El-roi," for she said, "Have I really seen God and remained alive after seeing him?" (For context, read Genesis 16:1-14.)
Hagar was an Egyptian slave-girl serving the family of Abraham. When her mistress, Sarah, bore no children, Sarah urged Abraham to father a child with Hagar, which he did. This was a relationship in which Hagar had no choice, but after she became pregnant, she apparently got haughty about it. In response, Sarah dealt so harshly with her that Hagar ran away into the wilderness. There, beside an old well, God came to Hagar, promised that she would give birth to a son who would be the father of a nation, and told her to return to Sarah.
Hagar took great comfort in this fact that God saw her where she was. Thus she responded by calling God El-roi, which means "God who sees" or "God who sees me." What a relief it must have been to her terror-stricken mind to realize that even where she was, a pregnant woman alone in a wild place, she was not out of the sight of God. Later, the well where this encounter between God and Hagar took place came to be known as Beerlahairoi, which means "the Well of the Living One Who Sees Me."
Question: Hagar gave God a name based on her own encounter with him. If you were to give God a name based on your experience of the Divine, what name would it be?
For Further Discussion
1. For a Christmas application of this lesson's theme, read God Doesn't Use the Elf on the Shelf Method.
2. We have heard some people say the recent U.S. Supreme Court decision to remove the national legal protections for having an abortion, made the court majority in that decision a "morality police." Discuss why you agree with that view or why you do not.
3. Respond to this, from TWW team member Bill Tammeus: "Speaking of morality police, I was in Riyadh, Saudi Arabia, some years ago and in a market when the call to prayer came floating on the breeze. Immediately the vice-and-virtue police began to make a sweep through the market to make sure stores were closed and no one (well, mostly women, I gathered) were hanging around unvirtuously.
"I was glad that such practices were not in effect in my home area of Kansas City, though certainly we here in the nation's heartland could use a bit more virtue."
4. A dean at a Christian seminary tells of being in the lunch line in the school's cafeteria one day, and saw a bowl of big, juicy oranges. The chef had placed a sign beside the bowl that read, "Take only one. God is watching you!" At the other end of the lunch line, there was a large plate of freshly baked chocolate chip cookies. Beside it was a hastily scrawled sign some seminarian had written that said, "Take as many cookies as you want. God is back there watching the oranges."
The good-natured irreverence in the seminarian's sign really says, "If you believe God's sight is limited to one place, your idea of God is too small."
5. Discuss this from TWW consultant James Gruetzner. "The label 'morality police' is a bit snide, apparently implying that the police shouldn't enforce morality. What it overlooks is that basically most major laws are based upon determinations of morality.
"Consider slavery and abortion in the slave states through 1865. Opposition to slavery and to abortion was based upon morality: The moral values that the slave was fully human -- deserving human rights, and that the unborn child was fully human -- deserving protection of his or her life. In areas where these are abolished, 'morality police' enforce the moral decisions of that place. In areas where they are allowed, the 'morality police' protect the actions of the slave owner or of the pregnant woman and abortionist.
"Basically, law without morality is arbitrary. The English jurist William Blackstone founded English Common Law (inherited by most states, but not the federal government) upon the Ten Commandments -- upon morality. The Declaration of Independence appealed to Natural Law -- morality -- to justify separation from England.
"Nowadays there is a different trend: Laws are based not upon morality, but upon power. Whoever has the power makes the laws to maintain their own power. Yet, as St. Paul notes, 'the law is written upon [people's] hearts,' and these impositions of power are rhetorically linked to a presumed morality.
"Perhaps it would be worthwhile to adapt a precept which was often stated (if also too often ignored) that laws should reflect only near-universal morality (e.g., against murder, against rape, against robbery and theft, etc.) while protecting minorities who have a different morality from those who might attempt to bully them."
Responding to the News
As a spiritual exercise, try starting each day between now and the end of the year with the thought, "God sees me today," and try to carry that thought with you throughout your activities of the day. At the end of each of those days, consider how, if at all, your day went differently because of having that thought in the background of everything you did and said. Was someone a little more blessed because of being in contact with you?
Prayer
O God who sees us, plant your Spirit in our heart that we may arise above the sin that dogs us and become bearers of peace and joy, and recipients of the same. In Jesus' name. Amen.
Other News This Week
'Solo Agers' Increasing as Family Caregivers Decline
The Wired Word for the Week of December 11, 2022
In the News
Last week, The New York Times reported on the growing cohort of "kinless" seniors who are aging without spouses or partners, children or siblings. Sometimes called "elder orphans," "solo agers," "unpartnered" or "decoupled," these individuals include sole survivors of their families of origin, the never married, the divorced or widowed who never remarried, the childless and those whose relatives are physically distant, estranged, unwilling and/or unable to provide a kind of safety net of practical and emotional support for them as they age.
According to the U.S. Census Bureau's "Childless Older Americans" report released in 2020, "About 22% of adults are, or will be, their own sole caregiver in old age. Such adults have no known family member or designated surrogate or caregiver they can count on for support." In 2015, the bureau reported that 42.8% of older people were living alone. More than 15 million American adults over the age of 55 -- nearly 1 in 6 -- have no children.
"Our system of caring for the aged has functioned, for better or worse, on the backs of spouses and, secondarily, adult children," said Susan Brown, a sociologist at Bowling Green State University.
A recent study by the American Association of Retired Persons (AARP) found that in 2010, there were about seven people who conceivably could be caregivers for every person over the age of 80, but by 2030, there will be only four potential caregivers for every octogenarian (this does not assume that all four would be willing to do it). The number of people potentially available to assist the elderly is expected to continue to decline, until there will be only three caregivers for each 80+ year-old by the year 2050.
That's partly because fewer younger workers will be available, and partly because the number of seniors is expected to explode. According to the Council of Contemporary Families, "In just eight years, there will be more Americans over age sixty-five than under age fifteen. By 2030 the number of people over sixty-five will double, while the number of those over eighty will nearly triple."
The problem is only expected to get worse as younger generations advance in age.
"Younger people are less likely to marry and have children, and they have fewer siblings" as family sizes shrink, Brown said.
And, as a side note, this is becoming a worldwide concern with the collapse of the fertility rate. The United States is roughly in the middle, with a fertility rate of 1.8 children per woman. The worldwide average is 2.5. The replacement rate for a steady population is about 2.1 children per woman. India currently is expected to be below the replacement rate within a couple of decades (currently slightly above at 2.5). The only places greater than 4.0 are in sub-Saharan Africa and in Afghanistan.
"We assume that everyone has at least some family, but that's not the case anymore," Rachel Margolis, a sociologist at the University of Western Ontario, stated.
Retired librarian Lynne Ingersoll, 77, of Blue Island, Illinois, who has outlived parents, partners and friends, is a case in point. She said, "My social life consists of doctors and store clerks -- that's a joke, but it's pretty much true."
Retirement coach and author Sara Zeff Geber says people of any age may temporarily or permanently lose the ability to care for themselves, "but the odds go up dramatically as we get older."
Carol Marak, 65, of Waco, Texas, founder of the Elder Orphan Facebook Group, provided care for both her parents until they died. Then it hit her like a thunderbolt: "Oh, my goodness, I am not married. I do not have children. Who is going to do that for me?"
Studies show that solo agers have a higher risk of becoming victims of physical, emotional and financial elder abuse, cognitive decline, loneliness, isolation, depression, cardiovascular diseases and other health problems, and early death than seniors who have family caregivers.
Living alone does not necessarily lead to such dire consequences. Solo agers are advised to cultivate relationships with friends and neighbors by socializing and volunteering, forging their own safety network to take the place of kin they lack.
The term '[elder] orphan' has a victim connotation. … I don't think we do service to this group of child-free older people by labeling them as victims," wrote John Byrne Barry, author, in "What Happens to Older Adults Without Family or Money?"
"Everybody has to prepare to live as independently as possible," said Maria Torroella Carney, chief of geriatric and palliative medicine at Northwell Health of Great Neck, New York.
Experts say that proactive planning ahead is essential, before a crisis forces the issue into the hands of a court, which may appoint a conservator or guardian to make health-care and financial decisions for an incapacitated elder. Some of the concerns that you may want to explore include:
Insurance for long-term care
Advance medical directive, living will and health-care proxy (provide copies to your doctor and local hospital)
Make your last will and testament
Set up a power of attorney
Who could serve as surrogates to make decisions for you in the event you are incapacitated: perhaps a committee of close friends, nieces or nephews (younger relatives in your extended family), geriatric care manager, eldercare professional advocate, attorney who specializes in elder law, trusted members of the community
Home care services, caregivers and domestic helpers
Affordable living options, such as retirement communities with various types of living arrangements, such as independent living, assisted living and nursing home care; shared housing or co-housing with friends or housemates; condo or mobile home communities, group homes, communes, "the village movement"
Caregiver support programs and family leave policies that could include friends, neighbors or more distant relatives
Financial institution (bank, credit union, fiduciary) that can help set up your accounts for automatic bill pay
Final arrangements, such as the pre-purchase of a burial plot and last wishes
As you make decisions regarding your future, experts advise you to communicate your wishes to your support team.
More on this story can be found at these links:
Who Will Care for 'Kinless' Seniors? The New York Times
Elder Orphans Need Not Face Old Age Alone. My Elder
How to Plan Your Elderly Care If You Don't Have Children or a Spouse. Sixtyandme.com
Aging Alone in America. Council on Contemporary Families
Living Without Family: 5 Stages of Self Care Seniors Should Know. Senior Living
Applying the News Story
The Bible tells us that God "upholds the orphan and the widow" (Psalm 146:9), executing justice for them (Deuteronomy 10:17-18) as the "Father of orphans and protector of widows" who "gives the desolate a home to live in" (Psalm 68:5-6). He gave explicit instructions that his people were not to deprive a widow of the garment she needed to survive; moreover, when harvesting a crop, they were to leave some grain in the field, olives on the trees and grapes in the vineyard, for the foreigner, the orphan and the widow to glean (Deuteronomy 24:17-22). These were, and often still are, among the most vulnerable people in society. God singles them out as worthy of special protection.
This theme is prominent in the New Testament as well. James 1:27 says, "Religion that is pure and undefiled before God the Father is this: to care for orphans and widows in their distress and to keep oneself unstained by the world."
Jesus demonstrated great appreciation and compassion for widows. On one occasion, he came upon a funeral procession for the only son of a weeping widow. Jesus might have been thinking that the son would most likely have been the sole support of the widow, who would be plunged into poverty as well as grief by his death, Jesus stopped the procession and commanded the young man to get up. "The dead man sat up and began to speak, and Jesus gave him to his mother" (Luke 7:11-17).
Many biblical scholars surmise that Mary was probably a widow by the time Jesus began his earthly ministry as an adult, since Joseph doesn't make an appearance after Jesus' visit to the temple when he was 12 years of age. That might partially explain why Jesus took pains, even as he hung on the cross, to instruct one of his disciples to provide for his mother's care (John 19:25-27). Now, technically, Mary wasn't a kinless senior, as she had at least four other sons as well as an unknown number of daughters (Matthew 13:55-56). But for some reason, Jesus wanted one of his disciples to be responsible for her welfare.
The Big Questions
1. If you are or have been the primary caretaker for someone, what difficulties and joys have you experienced in that role?
2. How might your church help people prepare for the possibility that they may at some point have no near relative able and willing to care for them if they become incapacitated?
3. How does your faith help you deal with any anxiety you may have about the changes that may come with aging?
4. Whom do you know who fits the description of a kinless senior, or who is on the cusp of being one? Ask what concerns they have about being "kinless," and how they are handling that aspect of their life.
5. What infrastructure, if any, does your church have to keep in contact with kinless seniors who may need special services? What else might you do to strengthen this kind of ministry in your congregation and community?
Confronting the News With Scripture and Hope
Here are some Bible verses to guide your discussion:
Ecclesiastes 4:9-10
Two are better than one because they have a good reward for their toil. For if they fall, one will lift up the other, but woe to one who is alone and falls and does not have another to help. (For context, read Ecclesiastes 4:9-12.)
This passage reminds us of the importance of human connections and cooperation. Every week we at The Wired Word are cognizant of the fact that the discussion guides we create are products of a team working together. While we know they are never perfect (only God fits that description), we sense that they are much better for the contributions of many than they ever could be if created by one person alone.
Kinless seniors who intentionally seek to network with others to address needs they may face in their later years can discover not only that they benefit from working with others, but they may be a blessing to their helpers as well.
Questions: What are some advantages and disadvantages of working alone? What might contribute to the ineffectiveness or failure of a partnership or team? What factors are necessary for a partnership or team to work well?

How might this passage apply to the kinless seniors issue?
Luke 2:22, 36-38
When the time came for their purification according to the law of Moses, [Mary and Joseph] brought [Jesus] up to Jerusalem to present him to the Lord ... There was also a prophet, Anna the daughter of Phanuel, of the tribe of Asher. She was of a great age, having lived with her husband seven years after her marriage, then as a widow to the age of eighty-four. She never left the temple but worshiped there with fasting and prayer night and day. At that moment she came and began to praise God and to speak about the child to all who were looking for the redemption of Jerusalem. (For context, read Luke 2:22-38.)
We don't know how old Anna was when she married, or her age when she was widowed. But it is quite possible that she lived alone for over half a century. No mention is made of her having any children. She may well have lacked any significant familial support system. Anna seems to have turned to her faith community as a kind of surrogate family.
But Anna wasn't only a recipient of support. She also ministered to others as a praying, praising and proclaiming prophet!
Questions: How has your church functioned as a kind of family for you?

How have you been blessed and perhaps surprised by the ministry of seniors among you?
Acts 6:1-4
Now during those days, when the disciples were increasing in number, the Hellenists complained against the Hebrews because their widows were being neglected in the daily distribution of food. And the twelve called together the whole community of the disciples and said, "It is not right that we should neglect the word of God in order to wait on tables. Therefore, brothers and sisters, select from among yourselves seven men of good standing, full of the Spirit and of wisdom, whom we may appoint to this task, while we, for our part, will devote ourselves to prayer and to serving the word." (For context, read Acts 6:1-7.)
The early church understood that a major focus of their ministry was to care for widows and orphans. A problem arose when it seemed to the believers of non-Jewish lineage that their widows were being underserved in the daily distribution of food. If that continued, it would be hard to convince people that everyone had equal value in God's eyes. So the twelve apostles invited the entire community of disciples (Jews and non-Jews together) to create a team to address the inequity.
The men they chose for the leadership team were identified by their Greek names, suggesting that the community of believers deliberately included those who had felt excluded. The apostles then prayed over them and blessed them. As a result, "[t]he word of God continued to spread; the number of the disciples increased greatly in Jerusalem, and a great many of the priests became obedient to the faith."
Questions: What role should the church play in addressing basic needs of kinless seniors and other vulnerable groups in our own communities? How can we ensure that resources are fairly distributed to those in greatest need?
1 Timothy 5:4-8
If a widow has children or grandchildren, they should first learn their religious duty to their own family and make some repayment to their parents, for this is pleasing in God's sight. The real widow, left alone, has set her hope on God and continues in supplications and prayers night and day, but the widow who lives for pleasure is dead even while she lives. Give these commands as well, so that they may be above reproach. And whoever does not provide for relatives, and especially for family members, has denied the faith and is worse than an unbeliever. (For context, read 1 Timothy 5:1-16.)
In this passage, Paul advised Timothy to treat members of the congregation with the respect and love due to family members. Then he gave instructions about how to dispense church resources to the needy.
"Honor widows who are really widows," he wrote (v. 3). Of course, anyone who has lost a spouse has been widowed, and in that sense that person has become a real widow. But Paul wanted to differentiate between people who have close relations who can help them from widows who are truly "kinless" and without any means of support.
Family members should provide for their elders, Paul wrote. This agrees with what Jesus told some Pharisees and scribes in Mark 7:9-13: "Moses said, 'Honor your father and your mother,' … But you say that if anyone tells father or mother, 'Whatever support you might have had from me is Corban' (that is, an offering to God), then you no longer permit doing anything for a father or mother, thus nullifying the word of God through your tradition that you have handed on."
Paul explained that a believing woman should assist widowed relatives so that the church can use its resources to assist those who don't have family members who can render assistance (1 Timothy 5:16). We don't know why Paul assigned this responsibility to female believers. But it is striking that Paul expanded the responsibility to include any widowed relatives, not limited to a widowed parent or grandparent.
Questions: What factors should be considered when church leaders have to decide whether to grant someone's request for help, financial or otherwise? How can a congregation respond compassionately to people in need while also seeking to strengthen their familial and community support network?
For Further Discussion
1. Review Genesis 38:1-30. How and why did Tamar, who was a de facto "kinless senior" childless widow, take the actions she took? Why wasn't she executed, as the law decreed she might have been? What do you make of the fact that Tamar is included among the ancestors of Jesus (Matthew 1:1-3)? While The Wired Word doesn't advocate prostitution as a way to meet the needs of kinless seniors, what can we learn from the fact that Tamar took steps to ensure that her needs would be met when she might not be able to meet them herself?
2. Consider this excerpt from the memoir, On Aging Alone, by 80-year-old Sharon Butala, an Officer of the Order of Canada:
"When I first became aware of myself as old, and when both of my parents, two of my four sisters, and my husband had died (the other two sisters, as well as my son and his family, live in other provinces, too far from me to visit casually even without Covid-19), leaving me pretty much permanently alone -- in the physical sense, at the very least -- I began to feel like the last member of my tribe left on earth. For the first time, I understood, in the deepest part of my being, what the true loneliness of orphans and of those who define themselves or are defined by society as 'other,' as not belonging, really is. I began to understand why the elderly are too often lonely people.
"But this is a kind of loneliness that is attached to being in the flesh, to once having been firmly related to others, to once having been a member of a large family or community. The soul remains connected to the dead, as if they were all still alive, but the body is bereft, and the mind rests in a kind of melancholy, awed confusion, and dismay.
"More than once, I have heard old people say, in a puzzled, sad way, something like, 'I have outlived my life.' I have said it myself. How can it be that I remain alive and on earth when the significant people of the life I have lived are now only ghosts? I have overstayed my life; my still being alive is a mistake; surely, I was meant to go when they did.
"When I consider my own loneliness, now, in my old age, as I have done both on purpose and inadvertently, I count my blessings: a nice home; enough money to pay my bills; pretty good health for my age; a few good old friends in other provinces I can talk to on the phone; a few new friends with whom, before the virus and its isolation, I used to visit and with whom I went to movies and plays; a brain that, though not as good as it once was, is still working well enough. This cures me for the moment, Covid-19 or not, but let my guard down and there it is again, like a mangy gray coyote that shadows me everywhere and that lay, forgotten by me, at my feet under the table when I was lunching with a friend, my loneliness problem solved until the moment the door latch clicked behind her and that coyote crawled out and rubbed against my leg once more."
3. Discuss one or more of these quotations:
"Nonsense," said Mama. "Old age isn't such a tragedy. If he was the only old man in the world -- yes. But he has other old men to keep him company."--Betty Smith, A Tree Grows in Brooklyn
If there's one thing certain, it's that we all have to get old someday. So get used to the idea as quickly as you can.--Betty Smith, A Tree Grows in Brooklyn
When I am old and alone, I will remember that once I held something truly beautiful.--Joe Dunthorne, Submarine
An old man is a man who has dined and who watches others eat.--Honoré de Balzac, writer
You can't help getting older, but you don't have to get old.--George Burns, comedian
The view after 70 is breathtaking. What is lacking is someone, anyone, of the older generation to whom you can turn when you want to satisfy your curiosity about some detail of the landscape of the past. There is no longer any older generation. You have become it, while your mind was mostly on other matters.--William Maxwell, writer
The longer I live, the less future there is to worry about.--Ashleigh Brilliant, cartoonist
4. Would encouraging families to have more offspring solve or reduce the problem of kinless seniors who have no family members to support them as they age? Why or why not?
Responding to the News
If you or someone you know may benefit from having additional resources for eldercare, these organizations may be useful:
Prayer suggested by Matthew 1:23; 1 Peter 5:7; Isaiah 54:10; Psalm 25:16; Deuteronomy 31:8
God with us, Emmanuel, thank you for coming to our aid, when we have no one else to help us.
When we are lonely and afflicted, you never fail or forsake us.
Whatever the future holds, we cast all our anxiety on you, because you care for us.
You assure us that your steadfast love shall not depart from us.
As you go before us, help us not to be afraid to follow wherever you lead us. Amen.
Copyright 2022 Communication Resources