View a Free Adult Small-Group Bible Study Lesson
With The Wired Word adult Bible study curriculum, we provide everything you need to meet with your class, right to your email every week.
During this time when churches may not be meeting in person or choosing only online or virtual classes, The Wired Word is the perfect, cost effective way to continue to study God's word and draw out messages of hope when the news today may seem hopeless.
For only $1.54 per week for your entire class, it's an affordable solution for groups of any size, without having to worry about coordinating the distributing or collecting student booklets.
About the Teacher Lesson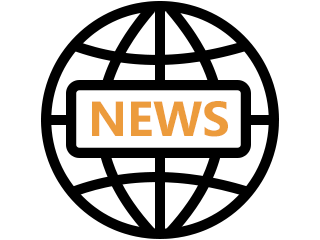 In the News.
Each teacher lesson includes two Bible study lessons that discuss a current news event that is making headlines. We provide a quick summary of the news item, as you can see below, in the In the News section of the lesson.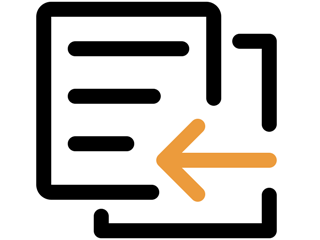 Applying the News Story
This section takes the news story that was just discussed and applies it to our lives in the Christian faith, by making Scriptural connections where appropriate.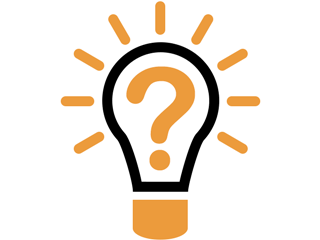 The Big Questions
Each lesson provides 3-6 critical questions (The Big Questions) sparked by the topic that can be used as a framework for your class discussion.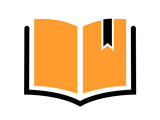 Confronting the News with Scripture & Hope
Scripture verses that help your adult Sunday school students see how the news item fits into a biblical context.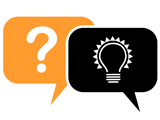 Discussion Questions
Use Discussion Questions to generate in-depth discussions to really explore together how the Scripture can be applied to our everyday lives.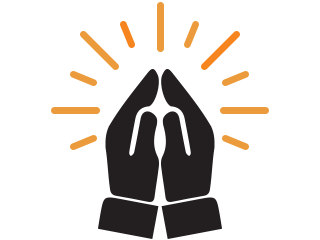 Closing Prayer
Each lesson provides a short suggestion for what could be included or used as a closing prayer in your classroom.
View Sample Lesson

About the Student Lesson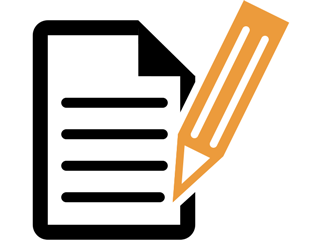 Edit Lesson or Leave as Is
Your subscription will provide you with a student version of the weekly lesson, which you can freely edit prior to sending it out to your class members. Each lesson contains a greeting to your class that you can use as is or edit to help inform your class about meeting locations, Zoom meeting information, or anything else to help communicate to your class about the next time you will meet.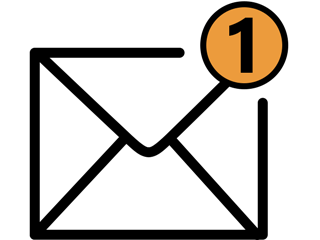 Email Lesson to Class
After you have decided on which of the 2 lessons you want to use, you can send the lesson to your class members. The student lesson can be emailed from our website using our class management tool each week using our Email Class List feature.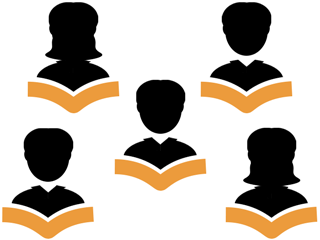 Prepare for Class
The student lesson includes the same questions (The Big Questions) and Scripture verses for additional background and provides your students the opportunity to prepare for the discussion prior to the class.
---

100th Anniversary of Amendment Giving Women the Right to Vote
The Wired Word for the Week of August 23, 2020
In the News
A century ago, on August 26, 1920, the U.S. Secretary of State proclaimed that the 19th Amendment to the Constitution had been ratified. The words "The right of citizens of the United States to vote shall not be denied or abridged ... on account of sex" were added to the U.S. Constitution. Though some hurdles, including racism, still remained -- and still do -- in places, legally the passage of this amendment ended a long struggle for women's suffrage in the United States, a movement that sought to give women the ability to vote and run for office.
Today, Sen. Kamala Harris is running for Vice President on the Democratic ticket, after similar attempts by Gov. Sarah Palin (R) and Rep. Geraldine Ferraro (D). This week, President Trump announced a posthumous pardon to celebrate suffragette Susan B. Anthony -- convicted of voting in 1872 -- to mark this anniversary.
In the mid-1800s, women in several countries, including the U.S. and Britain, formed organizations to fight for suffrage. Among the leaders were Millicent Fawcett in Britain and Carrie Chapman in the United States. Women were granted unrestricted voting rights by Wyoming Territory in 1869, followed by Utah Territory in 1870. The first countries to grant national-level voting rights to women were New Zealand (1893) and Australia (1902). Other countries followed soon after, with limited voting rights granted to women in Sweden, Britain, Finland and some U.S. states.
At the start of World War I, many suffrage organizations shifted their focus to supporting the war effort. But when men went to fight in the war, women took on many roles that had been traditionally held by men, and this caused a shift in thinking about the capabilities of women. Such changes gave additional momentum to the suffrage movement. In November 1918, the British Parliament passed the Eligibility of Women Act, allowing women to be elected to Parliament.
In the United States, the suffrage movement began at the Seneca Falls Convention of 1848, the first women's rights convention in the world. Organized by abolitionists Lucretia Mott and Elizabeth Cady Stanton, the convention demanded the recognition of women as equal members of society. Stanton wrote a document that included 11 resolutions, wth the ninth calling for women's suffrage, which Mott feared would be contentious. Stanton remained adamant, however, and said, "To have drunkards, idiots, horse racing rum-selling rowdies, ignorant foreigners, and silly boys fully recognized, while we ourselves are thrust out from all the rights that belong to citizens, is too grossly insulting to be longer quietly submitted to. The right is ours. We must have it." Finally, all 11 resolutions were passed, with help from the vocal support of Frederick Douglass, the ex-slave and abolitionist editor of the North Star. "Right is of no sex," he argued; woman is "justly entitled to all we claim for man."
After the abolition of slavery, several women's suffrage associations emerged, and in the 1880s they merged into one group. Stanton became president of the National American Woman Suffrage Association (NAWSA), with Susan B. Anthony serving as vice president. NAWSA became a national parent organization to hundreds of local groups that campaigned for the right to vote. In the early 20th century, NAWSA began to recruit celebrities to support the cause, along with organizing parades and rallies. Their members wore white uniforms and carried banners calling for women's suffrage.
In 1914, a more radical organization was formed: The Congressional Union, later renamed the National Woman's Party (NWP). At the beginning of World War I, the NWP criticized the government for supporting democracy abroad while denying women the right to vote at home. Members of this group picketed and held demonstrations in front of the White House. In June 1917, NWP members were arrested on the charge of obstructing traffic, but they were not deterred. They continued their efforts in the face of arrests, jail time, hunger strikes and force-feedings.
In November 1917, 33 suffragettes from the NWP were arrested for picketing outside the White House. Taken to the Occoquan Workhouse in Virginia, they were clubbed, beaten and tortured by guards in what came to be known as the "Night of Terror." Male guards restrained the party's co-founder, Lucy Burns, tying her hands to the bars above her cell and forcing her to stand all night. Dorothy Day, who went on to establish the Catholic Worker houses, was slammed over the back of an iron bench. Dora Lewis was thrown into a dark cell and was knocked out when her head hit an iron bed. Her cellmate, Alice Cosu, suffered a heart attack and received no medical care until the next day. As terrifying as the night was, it led to greater public support for the suffrage movement.
At the same time, NAWSA continued its work under the leadership of Carrie Chapman Catt, president from 1915 to 1920. Chapman Catt distanced herself and NAWSA from the NWP, calling their behavior unladylike. In 1916, she set up a publicity bureau in Washington, D.C., to exert face-to-face pressure on members of Congress. Finally, 72 years after the Seneca Falls Convention, the 19th Amendment was ratified and women were given the right to vote.
More on this story can be found at these links:
Women's Suffrage Movement -- Facts and Information on Women's Rights. HistoryNet
Seneca Falls Convention. HistoryNet
'Night of Terror': The Suffragists Who Were Beaten and Tortured for Seeking the Vote. The Washington Post
For Black Women, the 19th Amendment Didn't End Their Fight to Vote. National Geographic
Applying the News Story
Reflect on the struggles and successes of the women's suffrage movement as you think about the rights and roles of women in the church, the community, the nation and the world.
The Big Questions
1. Why do you think it took the suffrage movement 72 years to gain the right for women to vote? What resistance have women faced in the past? What about today?
2. "Right is of no sex," argued ex-slave and abolitionist Frederick Douglass; woman is "justly entitled to all we claim for man." Discuss.
3. The "Night of Terror" in 1917 led to greater public support for the suffrage movement. When have you seen great evil turned into good? How does this connect to the cross of Christ?
4. What roles and rights do women have in your church community? In Luke 10:39, Mary takes a place as a disciple at the feet of Jesus without asking for permission (just as women claimed the right to vote), and in John 11:27, Martha is one of the first to call Jesus "Messiah." Where do you see changing roles for women in the church, if anywhere?
5. Where do women still face inequality in the United States? Around the world? What can be done? Where have women been privileged over men in the United States?
Confronting the News With Scripture and Hope
Here are some Bible verses to guide your discussion:
Numbers 27:6-7
And the LORD spoke to Moses, saying: The daughters of Zelophehad are right in what they are saying; you shall indeed let them possess an inheritance among their father's brothers and pass the inheritance of their father on to them. (For context, read 27:1-11.)
Zelophehad was an Israelite man who died in the wilderness, leaving no sons. His daughters were five young women who advocated for themselves to have the right to inherit property from their father. Moses brought the case before the Lord, and God ruled in their favor.
Questions: In what ways have sons been favored historically, and how are they sometimes favored today? What is the value of giving daughters equal standing in the home, church and community? Where, if anywhere, do you find biblical support for equality between men and women?
Judges 4:4-5
At that time Deborah, a prophetess, wife of Lappidoth, was judging Israel. She used to sit under the palm of Deborah between Ramah and Bethel in the hill country of Ephraim; and the Israelites came up to her for judgment. (For context, read 4:1-10.)
In response to the cries of the Israelites, God sent judges to lead the people. One was Deborah, described as "a mother in Israel" (Judges 5:7) -- a strong, courageous and independent woman. Deborah was both a prophet and a judge, and an early indication that God calls both women and men to leadership. Prophets were both truth-tellers and fortune-tellers in the Bible: They could see the truth about problems in society and predict the consequences of those conditions.
Although Deborah was a powerful judge and a prophet, she did not attempt to fight her battles alone. She summoned a military man named Barak and delivered God's command, "Go, take position at Mount Tabor, bringing ten thousand from the tribe of Naphtali and the tribe of Zebulun. I will draw out Sisera, the general of Jabin's army, to meet you by the Wadi Kishon with his chariots and his troops; and I will give him into your hand" (4:6-7).
Questions: What guidance can you gain from the leadership of Deborah the prophet and judge? Why do you think she partnered with the military man Barak, and what does this teach you about shared leadership?
Matthew 15:28
Then Jesus answered her, "Woman, great is your faith! Let it be done for you as you wish." And her daughter was healed instantly. (For context, read 15:21-28.)
Jesus went to the district of Tyre and Sidon and encountered a Canaanite woman who asked for his help. Although he ignored her at first, and then told her that he was "sent only to the lost sheep of the house of Israel" (v. 24), she persisted. When he said, "It is not fair to take the children's food and throw it to the dogs," she answered, "Yes, Lord, yet even the dogs eat the crumbs that fall from their masters' table" (vv. 26-27). Her strong advocacy for herself and her daughter caused Jesus to praise her faith, heal her daughter and perhaps even change the course of his ministry. At the end of the Gospel of Matthew, Jesus told his followers to "make disciples of all nations" (28:19), not just the lost sheep of Israel.
Questions: For what people in need are you willing to advocate today? How persistent are you in pursuit of justice and healing? What does the Canaanite woman challenge you to do in the world today?
Luke 8:1-3
Soon afterwards [Jesus] went on through cities and villages, proclaiming and bringing the good news of the kingdom of God. The twelve were with him, as well as some women who had been cured of evil spirits and infirmities: Mary, called Magdalene, from whom seven demons had gone out, and Joanna, the wife of Herod's steward Chuza, and Susanna, and many others, who provided for them out of their resources. (No context needed.)
Luke tells us that Mary Magdalene, Joanna, Susanna and other women provided for Jesus and the disciples "out of their resources." They were fully invested in the mission and ministry of Jesus, and it appears they were among the people Jesus depended on for support. Joanna is particularly interesting because she is described as "the wife of Herod's steward Chuza." Through her support of Jesus, she was part of a movement for change.
Questions: Why do you think Joanna, connected to Herod through her husband, was supporting Jesus? Was she supporting him as a secret act of rebellion or resistance to the regime in power, or with the full awareness of her husband? Or did she provide cover for her husband, who maybe would have lost his job if he had publicly supported Jesus himself? Discuss.
For Further Discussion
1. In Romans 16:1, Paul commends Phoebe to the Roman church as his emissary, carrying his epistle to the Romans. In addition to being called a deacon (or minister), she is a benefactor of the church and of Paul. What does this say to you about the leadership of women in the first-century church? How should it shape our views of leadership today?
2. TWW team member Henry Brinton has written a novel titled City of Peace (Koehler Books, 2019), set in Occoquan, Virginia. The forthcoming sequel, Windows of the Heavens, contains the following scene:
"The prison is where suffragettes were imprisoned," said John Jonas, "after they protested for the right to vote."

"Right here?" asked pastor Harley Camden. "Didn't know that."

"Some were even beaten."

"Really?"

"Yes. When they were first taken to the workhouse, they were clubbed. One was thrown into a dark cell and she hit her head, which knocked her out. Her cellmate thought she was dead."

"Unbelievable," said Harley, shaking his head.

"They called it the 'Night of Terror,'" said John, "and it galvanized support for the cause."

"That makes sense," Harley said, thinking of Civil Rights workers being beaten and thrown in jail in the 1960s. "Sometimes a great injustice can advance the cause of justice."

"But the suffering continued," said John. "Rats ran in and out their cells. The women had no privacy. It was like they were being kept in a zoo, with U.S. Marines standing guard."

"All because they wanted the right to vote."

"Which they got," John said, "three years after the Night of Terror. It's amazing how people are imprisoned in one generation for something that seems so noble in another."
When have you seen a person imprisoned for a noble cause? What movements are we suppressing today that might look very different in the future?
3. Women and men have an equal right to vote, but what gender roles should be distinct in church and society today, if any? On what basis do you take this stand?
4. For what cause would you be willing to join a movement and protest today, if any? How is your position grounded in your Christian faith?
5. How does the Bible help or hinder the view of women as equal children of God, in your opinion? Where do you find evidence that the Bible empowers or disempowers women? What does Jesus show or tell you about the role of women in his earthly life? In the kingdom on earth? In the kingdom to come?
Responding to the News
Allow the courage and persistence of the suffragettes to inspire you to take a stand for a cause you believe in, and to take action in your church or community to make a needed change.
Prayer
God of justice, we thank you for the brave women and men who have worked hard to change the world as it is into the world as it should be. We pray this in the name of Jesus. Amen.
Other News This Week
International Left-Handers Day This Month Points to How We Respond to Differences
The Wired Word for the Week of August 23, 2020
In the News
August 13 was the 17th-anniversary observance of International Left-Handers Day (ILD), established by the Left-Handers Club to give left-handers an occasion to educate the public about the challenges and advantages of sinistrality (left-handedness).
While the celebration of left-handedness was no doubt more subdued this year due to restrictions deemed necessary because of the pandemic, in previous years people have observed ILD with left-handed drinking events at pubs and tea parties, sports matches pitting right-handers against left-handers, and opportunities for right-handers to try out tools designed for left-handers so they can discover how inconvenient and awkward, if not outright dangerous, it might be to use ill-suited equipment.
Researchers believe that about 10 percent of the world's population use the left hand as their preferred or dominant hand.
The word "sinistrality" comes from the Latin term sinister or sinistra, meaning "on the left" or "sinister." The word often has negative connotations of bad luck, awkwardness, weakness, uncleanness, clumsiness, insincerity, evil or malice. Black magic is sometimes referred to as the "left-hand path." When you receive a "left-handed compliment," you're never sure how to take it because, while it sounds positive on one level, it carries an unflattering meaning beneath the surface.
On the other hand (so to speak), in many languages, words denoting the direction "right" also mean "correct," "proper," "straight," "skillful," "lawful" or "legally in the right."
In some countries, "left" and "right" define political parties or positions. Those who characterize their politics as being "on the right" may also believe they are "right" or "correct" or "in the right," even if they may actually be wrong at times. (Of course, those "on the left" politically surely also consider themselves "right" -- and may be wrong.)
Studies show that left-handedness correlates with a higher incidence of physical health problems, such as high blood pressure, irritable bowel syndrome, autism, heart disease, cerebral palsy, bone fractures, Parkinson's disease, multiple sclerosis, alcoholism and breast cancer. Left-handers may also be at greater risk of mental health issues, such as depression, bipolar disorder, anxiety and schizophrenia.
Chris McManus, co-editor of The Cambridge Handbook of Psychology, Health and Medicine, noted that during the 19th-century Industrial Revolution, workers had to operate machines designed for right-handers, putting lefties at a disadvantage. Employers who failed to take into account the needs of left-handers tended to view them as slower; less coordinated, intelligent or capable; and more accident-prone.
The tendency to misjudge left-handers has affected children as well as adults. In countries with right-to-left reading and writing (such as those using Arabic and Hebrew), left-handed writers generally can write more neatly. But in countries with left-to-right reading and writing, it is often harder for lefties to write legibly. In some cases, teachers and parents have forced left-handed children to switch to their non-dominant hand, at least when writing, or punished those who used their left hand for writing.
Left-handed men have also been almost twice as likely to die in war as their right-handed compatriots, perhaps in part because accidents are more likely when people use weapons and other equipment designed for the opposite hand.
According to psychologist Elizabeth Ochoa, studies show no difference in intellectual ability between left-handers and right-handers, but lefties may actually think more nimbly and flexibly, in part because "the world is not a left-handed-friendly place" and they have to adapt in order to survive and thrive. McManus says that "left-handers ... process language, spatial relations and emotions in more diverse and potentially creative ways."
Southpaws (left-handers) often have an advantage in sports that involve aiming at a target, such as archery, marksmanship, baseball, tennis, table tennis, badminton, fencing, cricket and boxing. Choice of careers can be influenced by "handedness" as well. Orthopedic surgeons and librarians are more likely to be right-handed, while more left-handed people are artists, astronauts, attorneys, architects, politicians and musicians.
More on this story can be found at these links:
Lefties Get Their Day Today. CNN
Handedness. Wikipedia
Applying the News Story
The world of left-handedness opens up the topic of challenges, prejudice and discrimination faced by other groups of people whose personal traits differ from those of the majority in their society. So the topic provides us with the opportunity to consider how the church can relate effectively to those who don't feel like they "fit in."
The Big Questions
1. If you are left-handed, briefly describe what challenges and graces you have experienced because of that aspect of your identity. If you are not left-handed, but have family members, friends, acquaintances or co-workers who are, what challenges or graces have you seen in their lives that might be related to that aspect of who they are?
2. Some personal traits, such as skin color, are immediately observable, while other traits, like which hand is dominant, may not be noticed at first. What personal traits do you have that are not obvious to others? Why are they hidden from others? What happens when people discover those traits in you?
3. What can we learn about ourselves from people God created who are different in some way from us?
4. In what ways have you seen the church expect or require people to adapt to its culture in order to be accepted in the fellowship of believers? How do we know when such expectations or requirements are warranted, and when they are not?
5. Who in your community might be invisible to your church because they do not conform to your image of what a follower of Jesus looks like? How can you include in your ministry those on the margins of society and the fringes of your church?
Confronting the News With Scripture and Hope
Here are some Bible verses to guide your discussion:
Judges 3:15, 21
But when the Israelites cried out to the LORD, the LORD raised up for them a deliverer, Ehud son of Gera, the Benjaminite, a left-handed man. The Israelites sent tribute by him to King Eglon of Moab. ... Then Ehud reached with his left hand, took the sword from his right thigh, and thrust it into Eglon's belly ... (For context, read 3:12-30.)
After the Israelites "did what was evil in the sight of the LORD," the Lord allowed King Eglon of Moab to defeat them in battle and enslave them for 18 years (vv. 12-14).
Ehud was a member of the tribe of Benjamin, which had 700 left-handed warriors with perfect aim (Judges 20:14-16). Relatives of King Saul, another Benjaminite, were ambidextrous, capable of accurately shooting arrows and slinging stones with either the right or the left hand (1 Chronicles 12:1-2).
Ehud's left-handedness may well have given him some advantage in the plot against the Moabite king. Under the guise of paying tribute to King Eglon, which the Israelites had been forced to pay for 18 years, Ehud gained access to the king. Then Ehud devised a story that he had a secret message from God for the monarch, who sent everyone else out of his chambers. Ehud "delivered" God's message at the end of a sword he had made himself, and made his escape, mobilizing the Israelites to do battle against the Moabites. They broke the stranglehold of the Moabites and had peace for 80 years afterward.
Given the length of Ehud's "sword" (one cubit, or about 18 inches) and it having two edges, it corresponds more to what we'd call a "dirk" or just a "big knife," designed more for stabbing than for slashing. Eglon's guards apparently did not notice Ehud's concealed weapon, which was hidden under his clothes on his right thigh. For a right-handed person, the scabbard would have been on the left thigh. This means that the dirk would be coming from an unexpected direction.
Ehud's story demonstrates that right-handedness is no more an indicator of a person's skill, intelligence or leadership ability than is left-handedness. Here the hero of the story is clever, capable, courageous and left-handed! Surprise, surprise!
Questions: When, if ever, have you felt like a round peg in a square hole? What does the story of Ehud mean for people who don't feel like they fit in?
Genesis 48:14, 17-20
But Israel stretched out his right hand and laid it on the head of Ephraim, who was the younger, and his left hand on the head of Manasseh, crossing his hands, for Manasseh was the firstborn. ... When Joseph saw that his father laid his right hand on the head of Ephraim, it displeased him; so he took his father's hand, to remove it from Ephraim's head to Manasseh's head. Joseph said to his father, "Not so, my father! Since this one is the firstborn, put your right hand on his head." But his father refused, and said, "I know, my son, I know; he also shall become a people, and he also shall be great. Nevertheless his younger brother shall be greater than he, and his offspring shall become a multitude of nations." So he blessed them that day, saying,
"By you Israel will invoke blessings, saying,
'God make you like Ephraim and like Manasseh.'"
So he put Ephraim ahead of Manasseh. (For context, read 48:1-20.)
When Joseph's father Israel (Jacob) was near death, Joseph took his sons, Manasseh and Ephraim, to his bedside. Israel recounted how God had appeared to him and blessed him, promising to multiply his descendants and give them land for their heritage. Then Israel claimed Joseph's two sons as his own, including them as full heirs, along with his own sons.
After embracing and kissing his grandsons, Israel reached out his hands to bless them. But Joseph objected to the fact that Israel placed his left hand on his eldest son Manasseh's head and his right hand on his younger son Ephraim's head. Apparently, the use of the right hand was a sign of approval that conveyed a sense of preeminence.
It's ironic that Joseph, the 11th of Israel's 12 sons, who was raised to prominence above all his brothers when Pharaoh appointed him to administer food aid during the seven-year famine, reverted to tradition when it came to the blessing of his own sons. He fully expected Israel to put Manasseh first, but Israel surprised him by putting the younger ahead of the elder brother.
It's helpful here to remember the backstory. Decades earlier, Rebekah gave birth to twins, Esau and his younger brother Jacob (later named Israel). The relationship of the brothers was fraught with conflict even in the womb, and their animosity continued throughout most of their lives. When their father Isaac's health was failing, he intended to give Esau the blessing for the firstborn son, but Jacob tricked Isaac into blessing him instead, even though Jacob was younger.
We don't know why Israel decided to bless Ephraim with the greater blessing (indicated by placing his right hand on his head) and bestow the lesser blessing on Manasseh (indicated by placing his left hand on his head). He didn't use the right hand to bless one and the left hand to curse the other. The fact is, Israel prophesied that both sons would become great -- only, Ephraim would be greater than his older brother, in that he would "become a multitude of nations."
Questions: When, if ever, have you seen rituals used to preserve tradition or the status quo? When, if ever, have you seen a reimagining of rituals to reshape the future?

What is the significance of the fact that Israel used both his right hand and his left hand to bless Joseph's sons?
Matthew 25:31-34, 41
[Jesus said,] "When the Son of Man comes in his glory, and all the angels with him, then he will sit on the throne of his glory. All the nations will be gathered before him, and he will separate people one from another as a shepherd separates the sheep from the goats, and he will put the sheep at his right hand and the goats at the left. Then the king will say to those at his right hand, 'Come, you that are blessed by my Father, inherit the kingdom prepared for you from the foundation of the world.' ...
"Then he will say to those at his left hand, 'You that are accursed, depart from me into the eternal fire prepared for the devil and his angels.'" (For context, read 25:31-46.)
In this passage, Jesus describes what will happen when he returns in his glory and sits upon his throne to judge the nations. He will separate the people, he says, as a shepherd separates sheep from goats, placing the sheep on his right hand, the place of blessing and reward, and the goats on his left hand, the place of cursing and eternal punishment.
In the rest of the passage, Jesus defines what makes the difference between the two groups: how they treated "the least of these" -- the hungry, thirsty, stranger, naked, sick and imprisoned (vv. 35-45).
Questions: For whom does Jesus say the kingdom was prepared? On what basis do the heirs inherit the kingdom? For whom does Jesus say the eternal fire was prepared? On what basis, then, do some people go there? How does this passage jibe with your understanding of the gospel and salvation? How can we be sure we are part of the group on the right side of Jesus?
Luke 6:6-10
On another sabbath [Jesus] entered the synagogue and taught, and there was a man there whose right hand was withered. The scribes and the Pharisees watched him to see whether he would cure on the sabbath, so that they might find an accusation against him. Even though he knew what they were thinking, he said to the man who had the withered hand, "Come and stand here." He got up and stood there. Then Jesus said to them, "I ask you, is it lawful to do good or to do harm on the sabbath, to save life or to destroy it?" After looking around at all of them, he said to him, "Stretch out your hand." He did so, and his hand was restored. (No context needed.)
In this incident, Jesus clashed with his opponents, who were looking for an excuse to bring him down. A man with a withered hand was the focus of the conflict. The scribes and the Pharisees wondered whether Jesus would cure the man on the sabbath, which would have been a form of work they believed was against the Mosaic law.
Luke, a physician, notes that it was the man's right hand that was withered. We can't know for sure whether he was right-handed, but it's more than likely. If that was the case, the loss of the use of his dominant, most capable hand would have been particularly difficult. Even so, the man showed up at the synagogue to seek after God and be with God's people. He didn't let his deformity hinder his walk with God.
Jesus honored the man's spiritual quest by calling him out of the congregation and restoring his hand. But before he healed him, he asked the religious leaders whether it was lawful to do good or to do harm, to save life or to destroy it on the sabbath. He looked each one in the eye, but their silence was deafening. They had no answer.
Jesus empathized with the man whose withered hand surely made his life more of a struggle. His concern for a man who was hurting made him willing to risk the anger of his enemies. So he got into what Congressman John Lewis might have called "good trouble" by doing good even when some people didn't think he should take action.
Questions: Why do you think the religious leaders had no answer to Jesus' question?

What do you think the healed man did first after Jesus restored his hand? After God restores withered, useless aspects of your own life, how can you put those renewed aspects to best use?
For Further Discussion
1. Comment on this, from TWW team member Jim Berger: "I'm a lefty and know the discrimination that a right-handed world thrusts upon us, from being dubbed 'the spawn of Satan' to being forced to retrain to conform to the majority's orientation.
"You see it in the little things. Pick up a pencil or pen and read the message on it. If you're right-handed, it's easy. For lefties, the message is upside down. Our world has a right-handed bias."
Another TWW team member, Bill Tammeus, responded: "We might call this 'systemic rightism.'"
To which Jim replied, "I told my Facebook page that we should stand up for our lefts!"
2. Consider this, from TWW contributor Frank Ramirez: "Now we're mostly past the prejudice against left-handers, though we probably all know stories of lefties who were forced to use their right hand. Plus, it is a prejudice that is invisible at first. It's revealed when someone uses their left hand, so at first the prejudiced person does not know there is something 'wrong' with that individual.
"My first church back in the '80s was in an upscale African American neighborhood. One of my children, when asked which pediatrician he saw when he was taken for his exam, said, 'The orange doctor.' Only one of the physicians wore an orange coat, and that was the African American.
"My youngest son, who was blond as can be (his siblings have an olive complexion like their dad), put a pin on his Scout cap, against regulations, because, he told my wife, he wanted her to be able to pick him out. Every other kid in the pack was African American.
"We heard both statements with a straight face, because we'd done our best not to pre-prejudice our three kids.
"We can still be very thoughtless when it comes to left-handedness. Jennie and I made sure we had left-handed scissors for our two sons who are left-handed. As a society that treats right-handedness as the norm, accommodations for left-handed people don't always happen. But prejudice against left-handers, when a perfectly natural condition is considered sinister (pardon the pun), results in great damage, forcing people to be something they're not in order to be accepted in society."
Where else do you see prejudice doing damage to people just because they are different from the majority in our society? How should the church address this issue?
3. Reflect on this, from a TWW consultant: "Some people believe that 'the majority' should decide everything in a community -- laws, regulations, allowable words and topics, allowed activities, etc. In some cases, that makes sense, when the action taken (say, going to war) affects the entire group. In other cases, it downplays individuality.
"Someone aiming to please the most people -- the majority -- will also try to play to the majority's situation, needs or preferences. An inventor would take the fact that 90 percent of the people are right-handed into account when designing a product. Another company could then target the niche market of left-handers, gaining a competitive advantage and meeting the needs of the remaining 10 percent of the population. The presumption that the average person is right-handed is a reflection of reality, not evidence of prejudice against left-handed people."
4. Just for fun, a riddle for the week:
Why does God use only his left hand?
(Your leader has the answer in the Teacher's Introduction section.)
Responding to the News
Set aside an hour or more this week to try using your non-dominant hand for everyday tasks (using your phone, brushing your teeth, preparing a meal, playing an instrument). Note how the experiment makes you feel. What challenges did you face? What did you learn about yourself? About the challenges some people face every day as they try to adapt to a world in which common tools and customs were not designed for the way they were created? Call a member of your group and share what you think God might want you to learn from this experiment.
Prayer
O God who created all people in your image, help us to celebrate your creation in all its variety. When we feel like misfits, show us the beauty of your image within us. When we meet others who don't seem to fit in, reveal the beauty of your image in them, and enable us to accept them and affirm their worth, just as you have accepted us and affirmed our worth in the gift of your Son, Jesus, who has shown us grace. In his name we pray. Amen.
Copyright 2020 Communication Resources